Saturday, May 16, 2009
by Jackie Loi

Well, i think the most tough things to do for me was talk about myself. I'll do my best to describe myself in here. So who m i? I am Jackie Loi AKA Jloi, owner of
A Journey Called Jloi
blog. As an introduction, i'll start a short brief about myself. I am born to this world on year 1988, 3rd october. Since that day, i alwiz bracket in mind that "THREE" is my lucky number.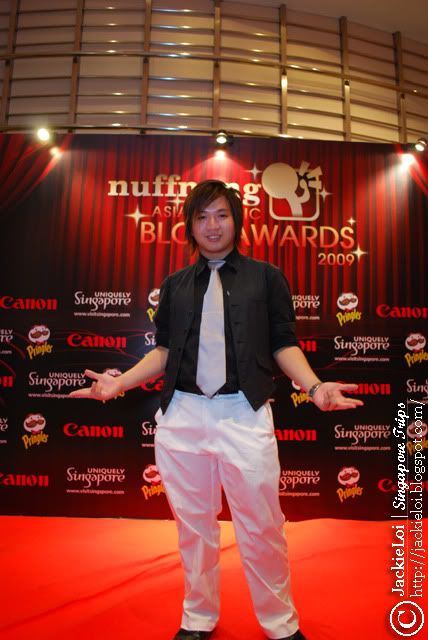 * Tats me, Jackie Loi *
My passion on blogging started back to year 2003 when i treated blogging as my diary. My policies about it still havent change. Until today i still blog as my personal diary. I would love to share with everyone my journey in this life as Jloi. I have been using MSN Live Space and Frienster blog b4 and finally i made up my mind Blogspot gonna be my permanent blog.
I joined
Nuffnang
community on November 2008. Making decision to join Nuffnang was a right choice as i met with alot new friend. To be honest i never make out wif any friends beside from school world. Thus, it was my first time and i felt my social world been expended. From a shy boy (oh yea i m still until now ;P) i became talkative. I met difference kind of bloggers everyday in life and we went to screening, party & event together from time to time. Thanks guys. I Love You All!
* Group pics during Standout Party *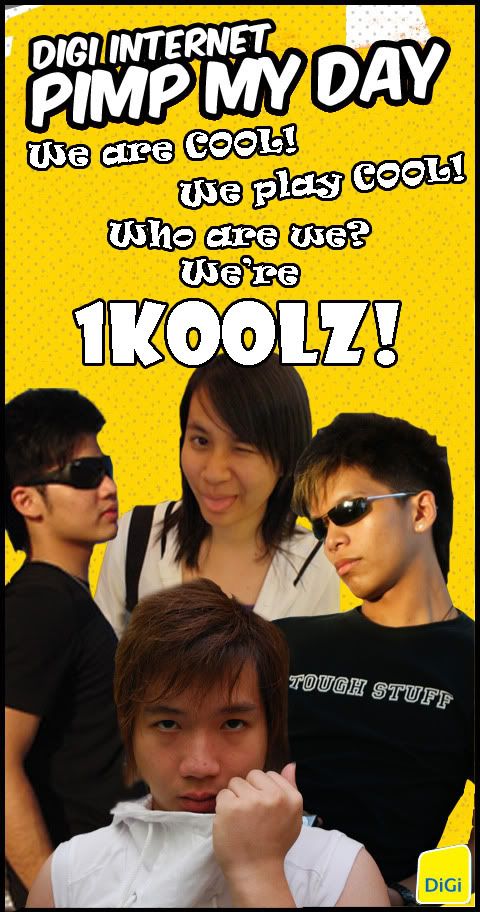 * 1Koolz team was formed during
Digi Pimp My Day
event *
* Group pics during Nuffnang Awards *
For more event, screening or party by Nuffnang, click
here
;)
In addition, this bunch of bloggers made up my mind to own my very first DSLR, Nikon D60. I got it on May 2009 when i am taking basic photography subject in my uni. Last time i just tod that as long as i got camera, i can capture the moment of my life. However now with DSLR, i can even brighten up the moment i capture. I felt fortunately to had a groups of photographer bloggers who willing & patiently taught me photography. Thanks buddies =)..you guys opened my eyes!
* My D60 *
You can view some of my creative work at
here
.
I am pursuing my dream as 3D Animator now. I'll be expected to graduate on year 2012. If you happen to see my name in cinema or tv ads, dun b surprise and support me ;)
till then, adios!
- We all are traveler for our own journey -
Jackie Loi
Comments